The best Guide for Vacations in Istria
Istria, the largest peninsula on the Adriatic coast of Croatia, is known for its beautiful nature, rich history and incredible cultural heritage. This magnet for tourists offers countless possibilities for an unforgettable summer vacation. If you are planning a summer vacation in Istria, here is a guide that will help you make the most of every moment of your stay on this magical peninsula.
Choose the perfect destination
Istria offers a diverse selection of destinations, each with its own charm. Poreč, Rovinj, Pula, Umag and Rabac are just some of the popular cities waiting to be explored. Each of them has its own unique atmosphere, so think about your preferences before deciding where to spend your vacation.
Poreč is one of the largest cities in Istria and is known for its rich history, beautiful beaches and colorful old town. One of the most important attractions in Poreč is the Euphrasian Basilica, which is under the protection of UNESCO and represents a masterpiece of early Byzantine architecture. This impressive church has beautiful mosaics and is one of the most important sacred buildings in the region.
A walk through the old town of Poreč will reveal narrow cobbled streets, charming squares and many restaurants and shops. In addition, Poreč has numerous beaches that are ideal for sunbathing and swimming. It is popular with families due to its shallow beaches and wide range of water sports.
Rovinj is another pearl of Istria, known for its romantic atmosphere and colorful houses swaying over the Adriatic Sea. The old town of Rovinj is located on a peninsula, and its narrow streets, stone squares and picturesque houses create an incredibly photogenic backdrop.
One of the symbols of Rovinj is the church of St. Euphemia, which rises on top of the hill and offers a wonderful view of the city and its surroundings. It is also popular to swim at beaches such as Punta Corrente Beach (Golden Cape) and Lone Beach, which are surrounded by forest and provide a relaxing environment.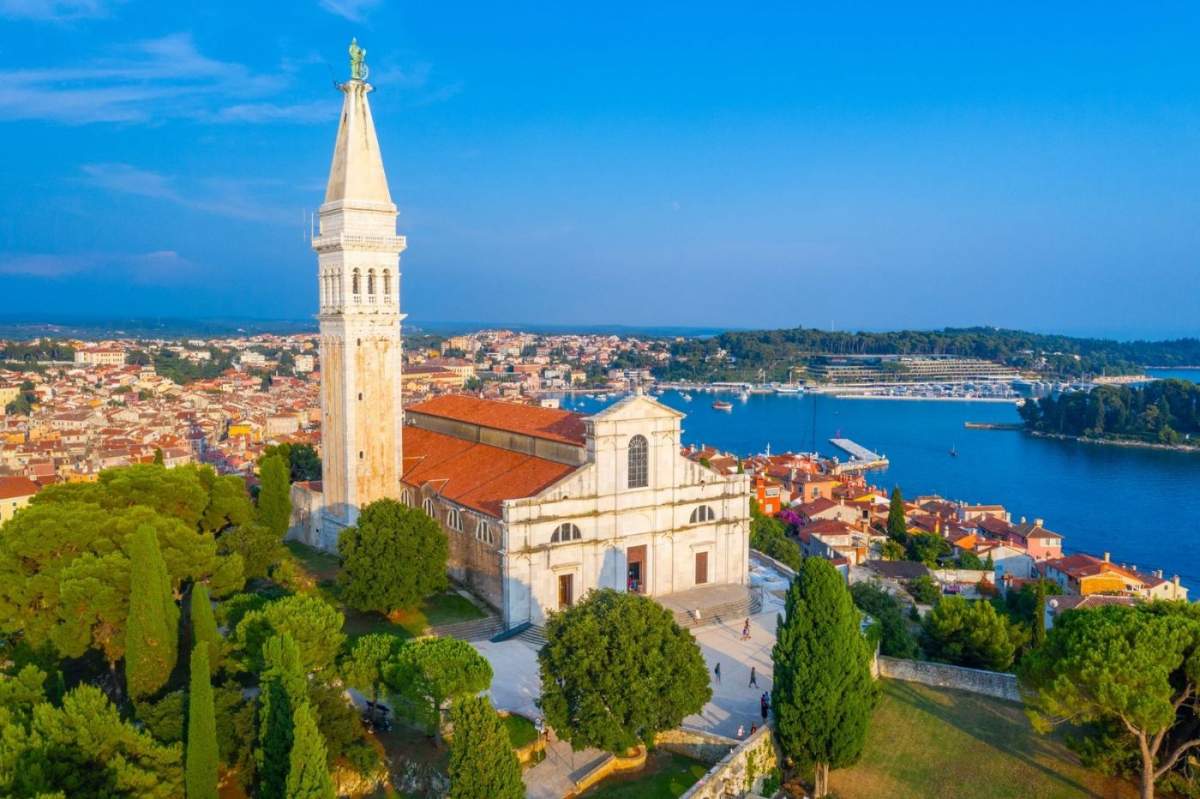 Rovinj's gastronomic offer is also outstanding, and the city is known for its fish restaurants and wineries. Do not miss the opportunity to taste freshly caught fish and seafood, and taste local wines grown in the surrounding vineyards.
Accommodation for everyone
Istria offers a wide range of accommodation options, including hotels, apartments, camps and country houses. Choose the accommodation that suits your needs and budget. In many cities, especially in the main tourist centers, you can find luxury hotels with a beautiful view of the sea.
Istria is also known for its numerous luxury villas. Villas are an excellent choice for those who want to experience something special during their summer vacation. They offer a high degree of privacy, comfort and exclusivity, offering you the opportunity to enjoy Istria in a completely unique way.
The luxury villas offer complete privacy, which is perfect for couples, families or groups of friends who want to enjoy their vacation without being disturbed by other guests. You can relax and feel like you are in your own paradise. Most luxury villas have beautiful swimming pools surrounded by landscaped gardens and terraces. This is the perfect place to relax, sunbathe and enjoy solitude. The pool will provide you with refreshment during the hot summer days, and at night you can enjoy the romantic atmosphere with the lights of the pool.

Various beaches
Istria is incredibly rich in diverse beaches that attract visitors from all over the world. This beautiful peninsula offers beaches for everyone, whether you want to enjoy gentle coastal breezes, explore hidden coves or relax on luxurious sunbeds. Here is a list of some of the most beautiful beaches in Istria:
Zlatni rt beach (Punta Corrente), Rovinj: This beach, also known as "Zlatni rt forest", is located near Rovinj and offers a wonderful combination of nature and sea. It is surrounded by a pine forest that provides pleasant shade during hot summer days. The beach is known for its crystal clear water and is ideal for families, cyclists and nature lovers.
Bijeca Beach, Medulin: This beach is particularly interesting because of its unusual reddish sand that creates a unique atmosphere. The bijeca is also long and spacious, which makes it a great choice for beach games and various outdoor activities.
Kamenjak Beach, Premantura: Cape Kamenjak Nature Park is located in the southern part of Istria and offers some of the most beautiful beaches and bays on the entire peninsula. Here you will find crystal clear sea, rocky shores and beautiful hidden coves that are perfect for diving and exploring the underwater world.
Valalta Beach, Rovinj: This naturist beach is located in a beautiful bay near Rovinj. It is surrounded by nature, and you can relax on deckchairs and enjoy peace and quiet.
Lanterna Beach, Poreč: Lanterna is one of the most famous beaches in Poreč. Here you will find pebble beaches, crystal clear sea and numerous facilities such as restaurants, cafes and sports fields. It is ideal for families and lovers of water sports.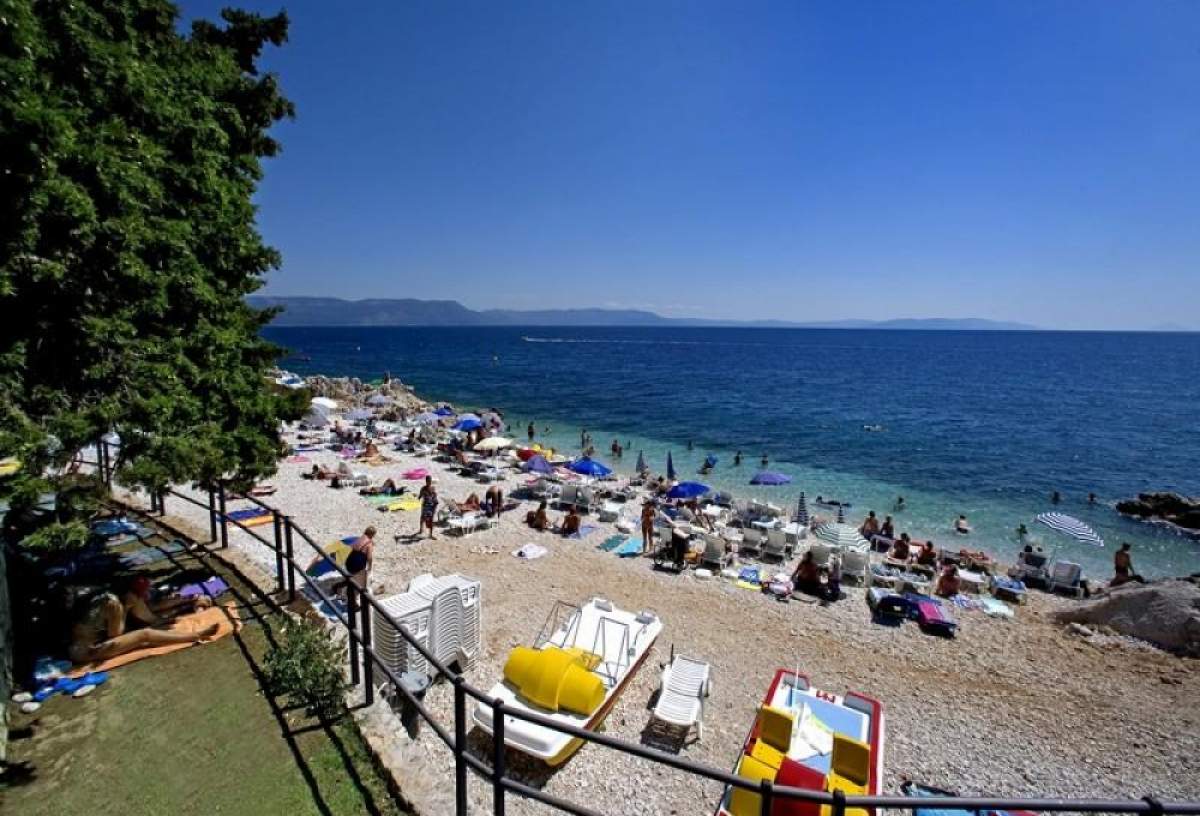 Culture and history
The culture and history of Istria make this beautiful peninsula even more attractive for visitors. Throughout the centuries, Istria has been inhabited by different cultures and civilizations, and traces of their influence remain deeply rooted in Istria.
The Romans left a strong influence on Istria, especially in cities such as Pula. The famous Arena in Pula, an amphitheater from the 1st century, is one of the best preserved Roman amphitheaters in the world and today serves as a backdrop for numerous cultural events and concerts.
During the Middle Ages, Istria was under Venetian rule, and traces of this era are visible in many Istrian towns, including Rovinj. The city was under the rule of the Venetian Republic for almost 500 years and during this period the distinctive Venetian architectural style took shape.
Istria is also home to numerous churches, chapels and sacred monuments, such as the Euphrasian Basilica in Poreč, which we mentioned earlier. It is under the protection of UNESCO, and is one of the most important sacred monuments in the region.
In addition to the Arena, Istria also preserves other remains of ancient history. Archaeological finds and Roman remains can be found all over the peninsula, providing an insight into the life of the inhabitants of Istria in past times.
Istria is a destination that has something for everyone, regardless of your interests and wishes. Its combination of natural beauty, rich history and delicious food makes it an ideal place for a summer vacation. Follow this guide and ensure an unforgettable vacation on this beautiful peninsula.
If you are interested in staying in Istria, feel free to contact us with any questions. We will be happy to help you.